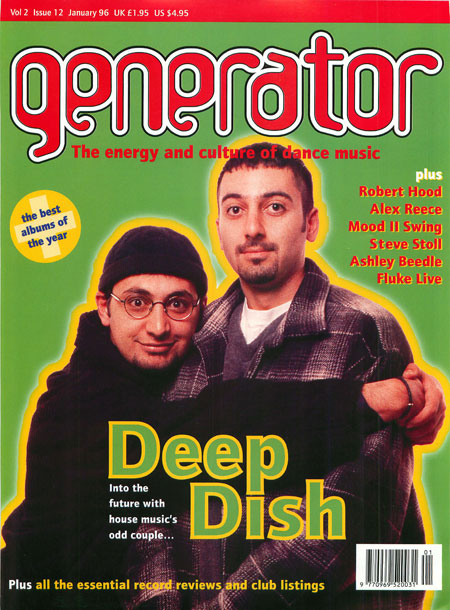 Volume 2 Issue 12 January 96
Featuring: ALex Reece, The Brotherhood, Steve Stoll, Deep Dish, Robert Hood, The Best Albums of 1995, Mood II Swing, Irdial, Back To Mine (with Ashley Beedle).

Download PDF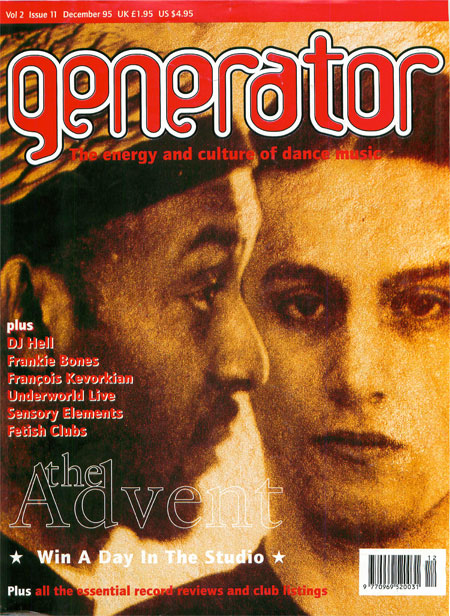 Volume 2 Issue 11 December 95
Featuring: Frankie Bones, DJ Hell, The Advent, Kirk Degiorgio, Francois Kevorkian, Floppy Sounds, The New Power Generation?, Psychik Warriors ov Gaia, Sensory Productions.

Download PDF




Volume 2 Issue 10 November 95
Featuring: Dave Angel, Ken Ishii, Kelli Hand, DJ Sneak, DJ Ron.

DOWNLOAD PDF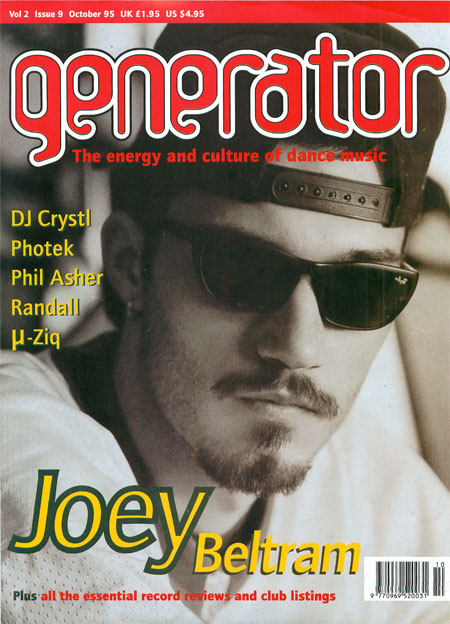 Volume 2 Issue 9 October 95
Featuring: u-Ziq, DJ Crystl, "Hard Days Night", Joey Beltram, Photek, Lemon D, Phil Asher, Orlando Voorn, "Endangered Species", "Chill-out Planet Moscow", Randall.

DOWNLOAD PDF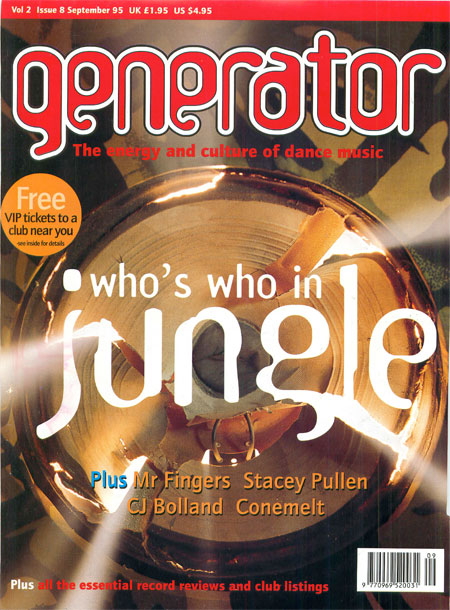 Volume 2 Issue 8 September 95
Featuring: Stacey Pullen, Mr. Fingers, "Guest List", "Who's Who In Jungle", Honeydipped, CJ Bolland.
Volume 2 Issue 7 August 95
Featuring: Gene Farris, Goldie, "Summer Clubbing", Liquid, Benji Candelario, Ludovic Navarre, DJ Morpheus, Fluke, Todd Terry, "The Decline and Fall of The Music Journalist".
Volume 2 Issue 6 July 95
Featuring: Rockey & Diesel, Richard H Kirk, Oliver Lieb, Joey Beltram, Colin Dale, Rejuvination, Jumping Jack Frost, Spooky, Alan Oldham, Lil' Louis, Cajmere
Volume 2 Issue 5 June 95
Featuring: The Aloof, Hardfloor, "Techno TV", TLC, Nick Warren, "Jungle Ghetto", Liz Torres, The Stickmen, Felx Da Housecat, Frankie Knuckles.
Volume 2 Issue 3 April 95
Featuring: Moby, Move D, Riccardo Rocchi, Dany Tenaglia, Crew 2000, Carl Craig, DJ Pierre, Dimitri, "A Bad Night Out?", Havana, On-U-Sound, Caroline Lavelle, "Going Global!", DJ Rap, Millennium Records.
Volume 2 Issue 2 March 95
Featuring: Kemistry & Storm, Moodring, Manna, Peter Lazonby, Kenny Larkin, Adam F, William Orbit, Dan Curtin, Steve Mason, Underground Sound of Lisbon, DJ Duke, David Morales, The Dentist, Bandulu, DJ Krust, Bedouin Ascent.
Volume 2 Issue 1 February 95
Featuring: Jeff Mills, Mark Kinchen, Lavinia Jones, Black Dog, Danny Morales, Omni Trio, Johnny Vicious, Armand Van Helden, Rad Rice
DOWNLOAD PDF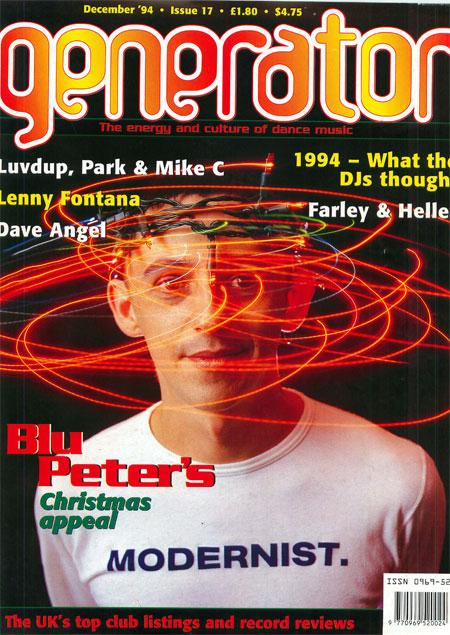 Issue 17 Deember 94
Featuring: Blu Peter

DOWNLOAD PDF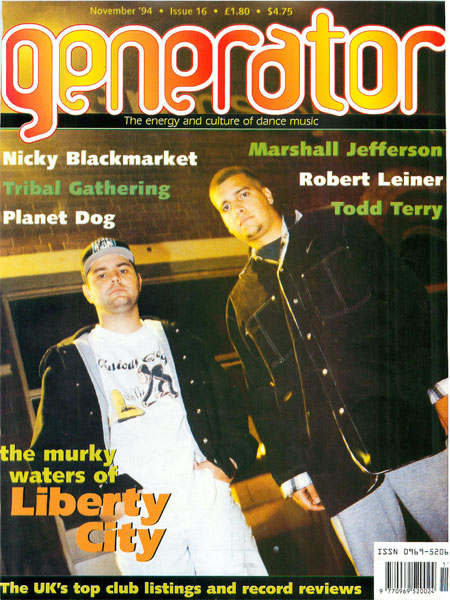 Issue 16 November 94
Featuring: Planet Dog, Phreak, Tribal Gathering, Marshall Jefferson, Joey Musaphia, Todd Terry, Liberty City & Murk, Nick Blackmarket, Bleep & Booster, Robert Leiner.
Issue 15 October 94
Featuring: Judge Jules, C&C Music Factory, Frankfurt Beat, Billy Nasty, Jeyenne, Keoki, Sonic Tourism, Tyrrel Corporation
DOWNLOAD PDF






Issue 14 September 94
Featuring: Paul Oakenfold, Paul Van Dyk, Masters At Work, Kym Mazelle & Jocelyn Brown, Lennie Dee, 808 State, Space Ibiza.

DOWNLOAD PDF






Issue 13 Summer 94 (July & August)
Featuring: Sex Love & Motion, Graham Gold, Rachel Auburn, Jeremy Healy, Pete Tong, Nu Energy, Josh Wink.

DOWNLOAD PDF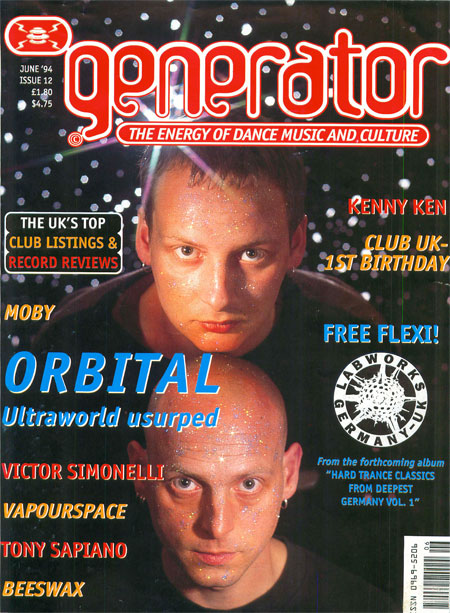 Issue 12 June 94
Featuring: Moby, Beeswax, Kenny Ken, "Exit E", Victor Simonelli, Tony Sapiano, Orbital, Club UK, Vaporspace.
Issue 11 May 94
Featuring: Future Sound of London, Jah Wobble, Renaissance, Laurent Garnier, Belfast, Media Records, Thomas Heckmann, Darkman, Tommy Musto, Dublin's Kitchen.
Issue 10 April 94
Featuring: Desert Storm, Psychick Warriors, "The London Marathon", Harri, Bone, Aphex Twin, Junior Vasquez, Ce Ce Peniston, Jamm Records, Rezerection.
Issue 9 March 94
Featuring: Dream Frequency, Manchester's Labels, Jomanda, Damon Wild, United States of Sound, "Welcome To The Jungle", Cosmic Baby, "Clubland Wales", Mrs Wood & Blu Peter, Ultra Nate.
Issue 8 February 94
Featuring: Tom Wilson, Apollo 440, "On The Door", Olympic Records, Kelly's, Sven Vath, Digit & EFX, Banco De Gaia, Sub Sub, "Two's Company".
DOWNLOAD PDF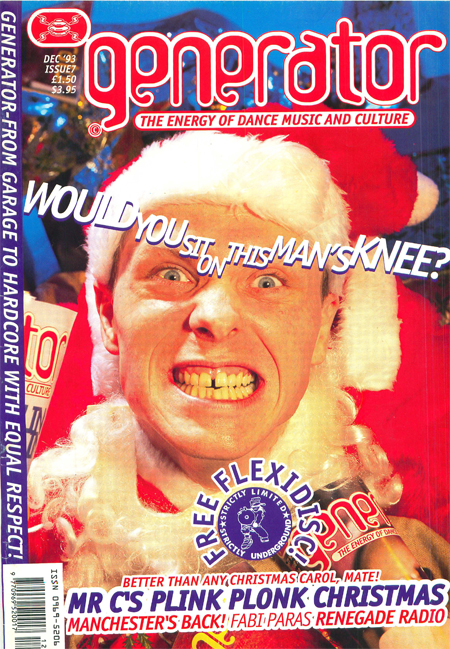 Issue 7 December 93
Featuring: Mr. C, Mark Ryder, Baby June, K-Klass, "Renegade Radio", Fabio Paras
DOWNLOAD PDF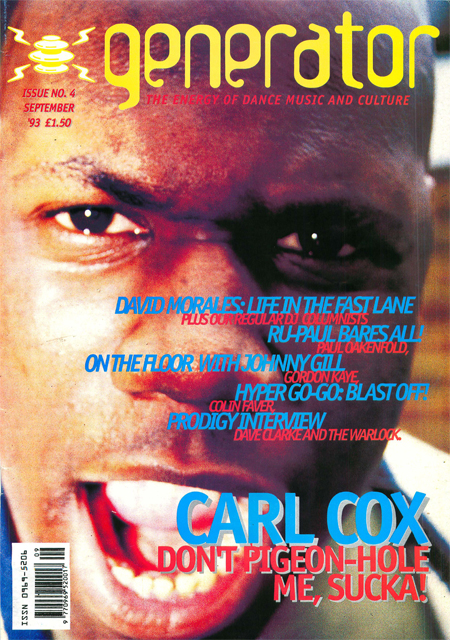 Issue 4 September 93
Featuring: Carl Cox, David Morales, Ru-Paul, The Prodigy, Johnny Gill, Hyper Go-Go, Independent Labels.

DOWNLOAD PDF




Issue 3 August 93
Featuring: Andrew Weatherall, Penny Ford, "Ambient Special", Mody, Renaissance, "Fetish Rave", Slipmat.

DOWNLOAD PDF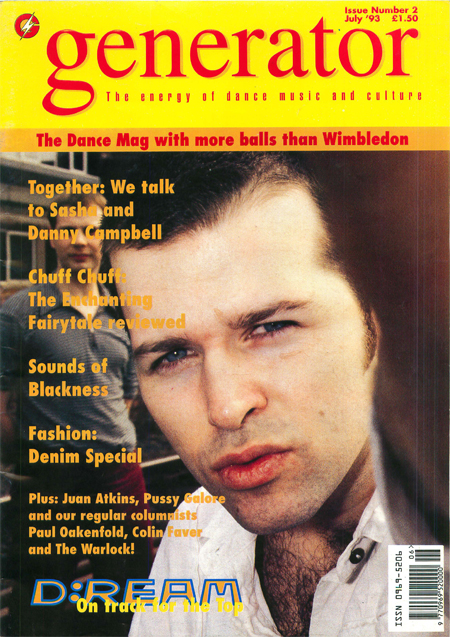 Issue 2 July 93
Featuring: D:Ream, Sasha & Danny Campbell, Altern 8, The Sounds Of Blackness, Antonia, Juan Atkins, Chuff-Chuff

DOWNLOAD PDF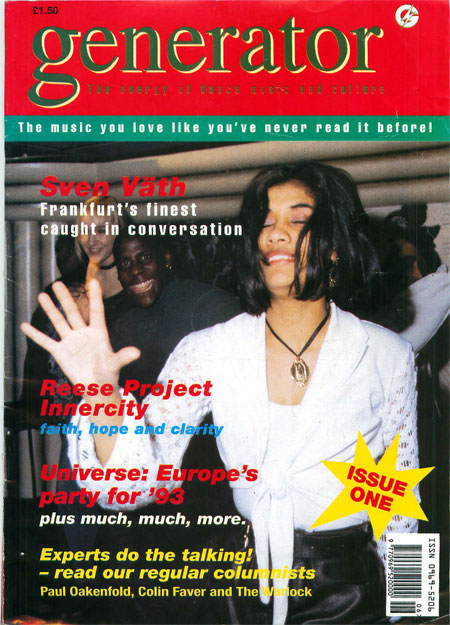 Issue 1 June 93
Featuring: Sven Vath, Reese Project, Inner City.

DOWNLOAD PDF